Adsense Niche Sites (custom order)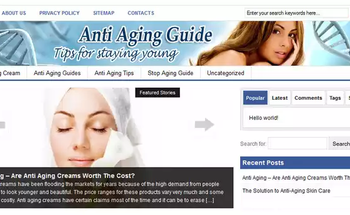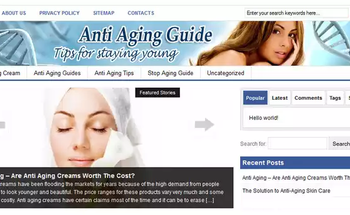 For only $20, we will build quality adsense niche website that will make you around $100 to $1000+ very easily. We provide quality content and quality SEO services that take the site to top rankings in only 2-3 months. In this way the site goes up and receives all the targeted traffic that the keyword possesses.
We have strong and quality adsense experts who do research and find the most profitable niche for you. Each Niche Avg. CPC is almost $1.5, over 2000+ monthly searches, each ranking opportunity etc. No other company provides such an offer with their sites!  

NB: We can build on wordpress (your self hosted wordpress on your hosting and domain name) or on the free Blogger platform. All I need is your admin login details.

> If you order for $20, you will get quality wordpress Adsense niche website or blogger blog that ready to rank!
EXTRA: 
SUPPER PACKAGE
Are you a busy person with other online biz and cannot manage the process of updating your website for adsense application? Then this package is for you!

> For $150 we will build your quality niche website plus apply for Adsense and delivery the site with an approved account! 
BONUS:  My personal method for making over $3000 a month!
Need a Custom Quote? Message me!


seostar
Online About 1 month ago
348/11
---
1 day
AverageResponse Time
---
---
Other services by seostar