SEOMARKET guest post service DA50 and DR40+ On Domains With RD 1000-5000+
Are you looking for the paid post in Good Quality RD 1000+ Post
Guest Post Service : DA50+ On Domains With RD 1K+
DA50+ DR40+
Guest blogging helps build awareness of your brand. People who read your posts will recognize you as an expert in your field and are more likely to turn to you when they need help. Finally, guest posting allows you to boost your site's search ranking.
Guest Post is the best way to get a backlink to your Site. I help you to do so.
My services are innovative, different and best of all, they help my customers out immensely.
Site Metrics:
Features:
Do-Follow Links.
Live Links REPORT.
Most reasonable prices.
High success rate.
Guest Post Niche:
Home & Home Improvement  
Tech  
Health  
Law & Attorney  
Auto  
Business  
Travel
Shopping
Finance  
Fashion
Real Estate  
Sports
Pet
Food
Wedding
Career & Jobs
Dating & Relationship
Entertainment
Parenting & Baby
Games
Lifestyle
News
Food
Service
Sports
Beauty
Education
Insurance
Electronics & Gadgets
General
If you don't see your niche on this list, then just get in touch and we'll discuss options.
Gig features -
- The metrics of the site will be DA 50+ DR40+
- All domains are well indexed on Google
- 100% Safe
- Permanent -Do Follow Back link
- Includes 500- 700 words of unique niche relevant content
F.A.Q
What is Turn around Time?
Normal TAT is 7 to 10 days.
Do you accept foreign language keywords/website?
Yes, we do, but your context and article will be in English.
Do you provide reports?
You will receive a full report after the order has been completed.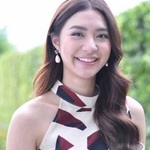 ---
9 hours
AverageResponse Time
---
---
I am Digital marketing manger with 5+ years Exp..Quotes:"We must move from numbers keeping score to numbers that drive better actions."
Other services by seomarket