Professionall edit/retouch/special effect any photo image
2 days estimated (5 days guaranteed) >
2 days on average
With more than 15 years of PhotoShop experience.

Can photo edit any photo to achieve high standard results.

* Photo editing
* Cutting out the background

* Change background

* Skin Retouching  
* Remove skin rash/pimples
* Hair color/style
* Unexpected object removal (like photo-bomber)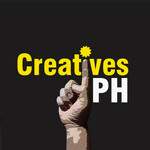 ---
---
---
Let's do that DESIGN u have in mind!
Other services by CreativesPH